Board Members

The Board of Directors oversees all programs and activities of and sets the strategic direction for the Association. Its members reflect the rich geographic and experiential diversity of our membership.
Eleven persons are elected among qualified members to staggered three-year terms. A Director may be reelected to a second term. Directors serve on a voluntary basis, receiving no remuneration during their service.
From among their ranks, the Board selects officers to serve in specific leadership positions.
In addition to the eleven voting Directors, the Board is supported by three non-voting ex officio Directors: the immediate past president, the chair of the committees on governance and ethics, and the Association's founder. Each of these individuals provides specific and timely counsel to the Board as it carries out its official duties.
Directors must be members in good standing and must have demonstrated ongoing commitment and service to the Association and its programs. Each January, if a position is open to be filled, the Committee on Governance sends an open solicitation for nominations to all members. Those nominees are vetted and considered in an election that takes place either in February or March. Newly elected Directors assume their post on 1 September each year.
The Association is supported by Executive Director Sarah Eller.
Meet the Board
 

President 
Catherine M. Wilson
Notre Dame, IN, USA

 

Treasurer
Ginny Raderstorf
Fairfax, VA, USA

Vice President, Continuing Education
and Professional Development 
Darin F. Pfeifer, Ed.D.
Philadelphia, PA, USA

 

Vice President, Events 
Katelyn Wilcox Surmann
Lansing MI, USA

Vice President, Membership  
April L. Harris
Windermere, FL, USA

Vice President, Communication 
Eric L. Dicken
Cleveland, OH, USA

 

Secretary 
Maria-Stella Gatzoulis
Washington, DC, USA, and Athens, Greece

Member of the Board 
Saeed Al Salkhadi
Washington, DC, USA

 

Member of the Board 
David Attree
Toronto, Ontario, Canada

 

Member of the Board 
Bryn MacPherson
Toronto, Ontario, Canada

 

Member of the Board 
Kim Starfield
Alexandria, VA, USA

 

Founder/Director Emerita 
Ann Beard
Solana Beach, CA, USA

 

Immediate Past President 
Melissa K. Goitia Werner
Tempe, AZ, USA

 

Chair, Governance and Ethics 
Chris Young
Marietta, GA, USA

 

Executive Director
Sarah Eller
Indianapolis, IN, USA
More Information About the Board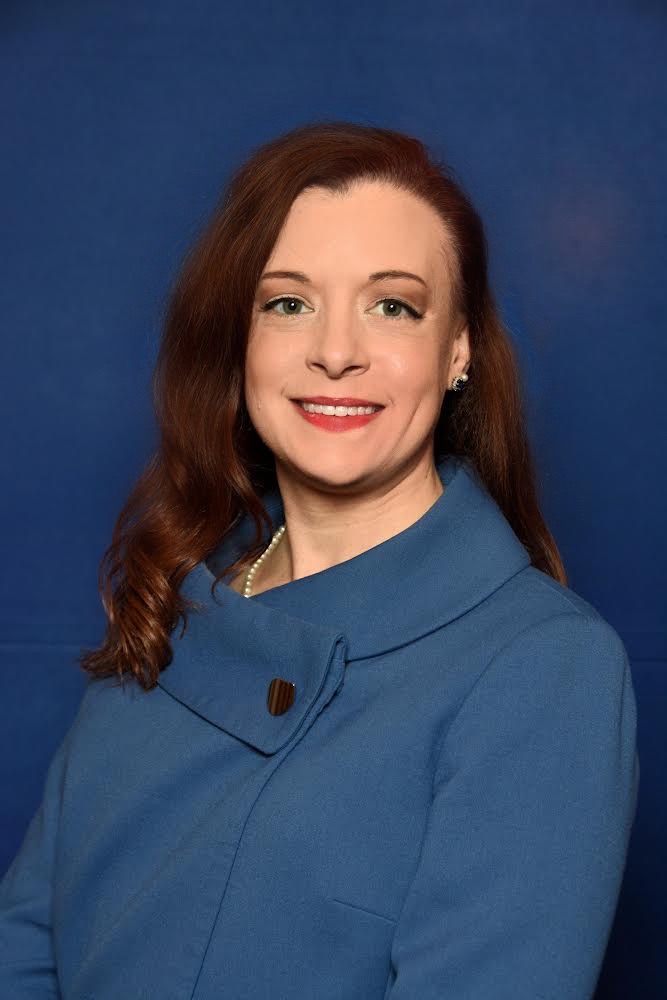 catherine m. Wilson
Catherine M. Wilson manages international visitor protocol and donor stewardship for Notre Dame International, working collaboratively with units across campus to develop strategic priorities for international visitors and to coordinate and execute event and protocol management for distinguished international visitors to campus. Before coming to NDI, she was director of special projects and media relations for the Office of the Prosecuting Attorney for the 60th Judicial Circuit of Indiana. She earned both her bachelor's degree in philosophy and her master's in nonprofit administration
 magna cum laude
 from the University of Notre Dame, as well as a certificate in hospitality and tourism management from Florida Atlantic University and a Sustainable Events Professional Certificate from Events Industry Council. She is a graduate of The Protocol School of Washington®'s protocol officer training, and is licensed through PSOW as an intercultural protocol and etiquette trainer. She is also certified in GlobeSmart Profile and Inclusive Behaviors Inventory through Aperian Global.
Catherine became a member of PDI-POA in 2016 and has served as a Forum volunteer, Member Buddy, Communications Committee Co-Chair, and Co-Chair of the 2022 International Protocol Education Forum in San Antonio, as well as a member of the Events Committee and the Select Committee on Professional Behaviors, Ethics, and Responsibilities. Catherine joined the board in 2020, serving as Vice President for Communications 2020-2022, and assuming the role of President in September 2022.
---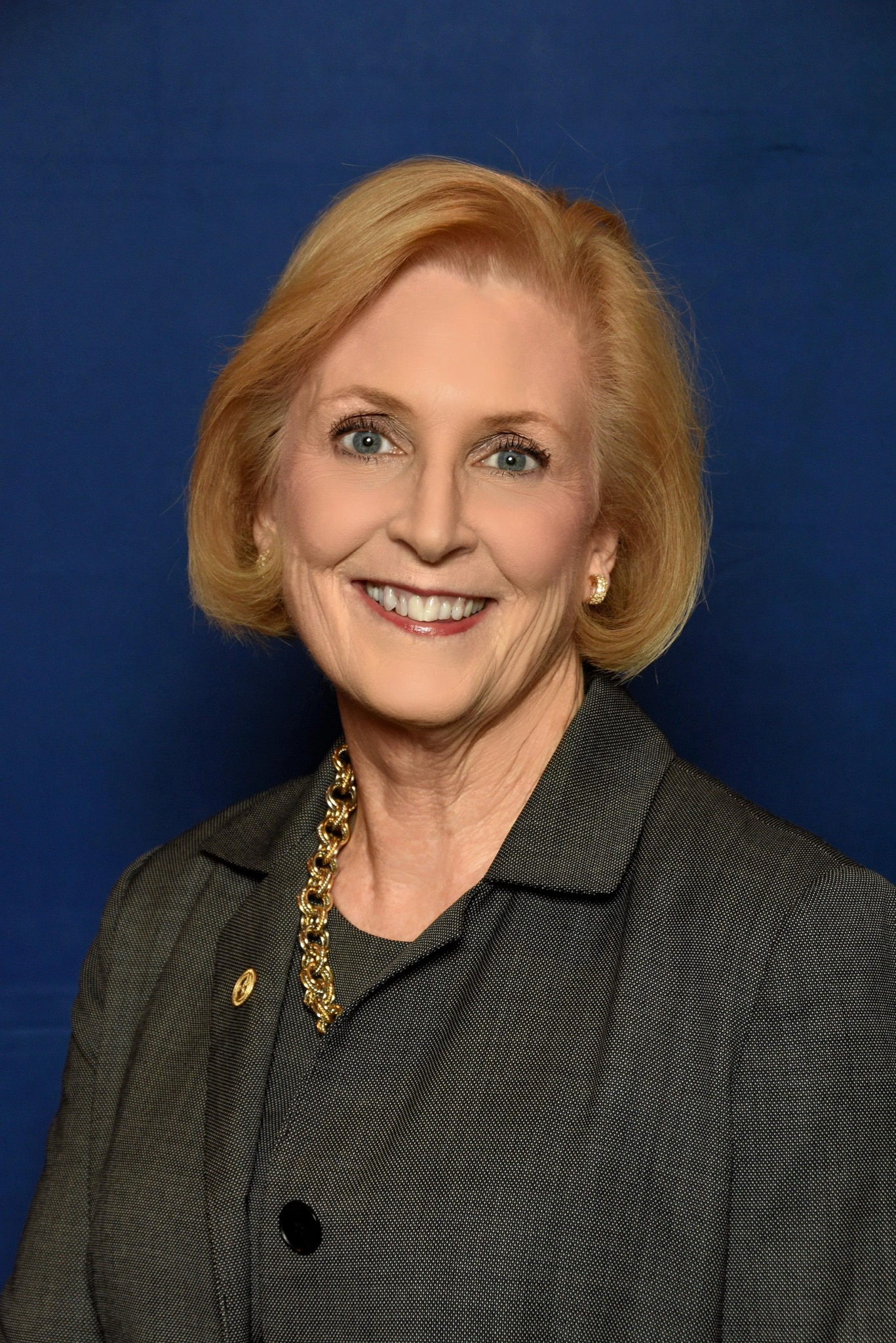 GINNY RADERSTORF
Ginny Raderstorf currently serves as the Chief of Executive and Legislative Affairs at the Walter Reed National Military Medical, Bethesda, Maryland. Ginny's unique portfolio includes responsibility for strategic engagement and support in diverse arenas to include Protocol, Legislative Affairs and Military Health Diplomacy.  Ginny is a graduate of Texas Women's University and, prior to her military retirement, served over 20 years in the U.S. Navy Nurse Corps. 
Ginny joined PDI-POA in 2007, served on the planning committee for the 2009 Washington, D.C. Forum, was a presenter at the 2012 Denver Forum and was elected to the board in 2020.
---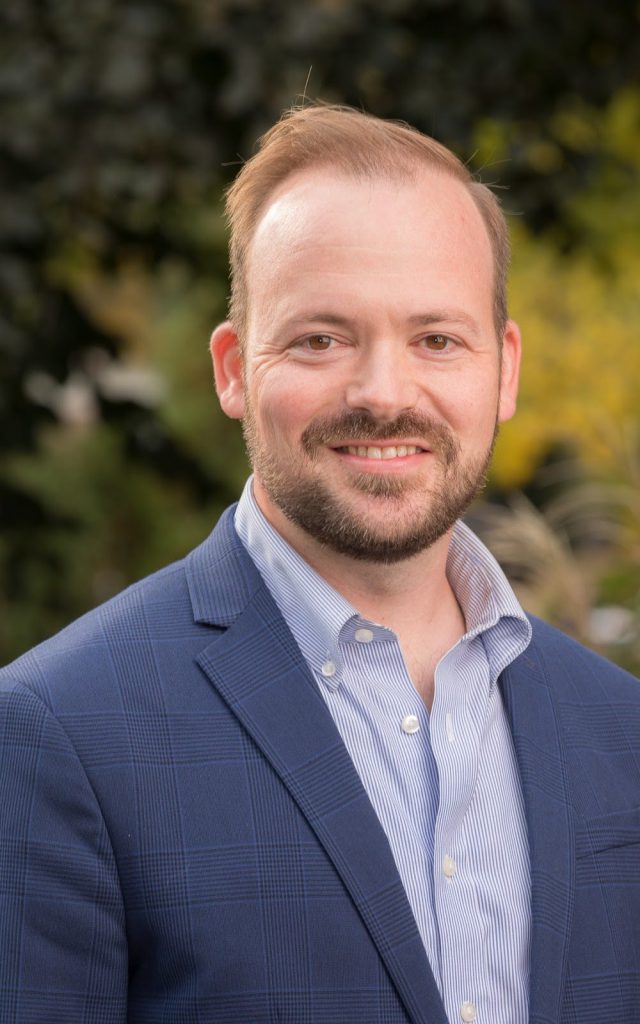 Darin f. Pfeifer, ed.d.
Darin Pfeifer is the Assistant Vice President for Administration and Protocol at Drexel University and serves as University Secretary. Located in Philadelphia, Pennsylvania, USA, Drexel is a comprehensive global research university and is one of America's 15 largest private universities. Darin has a background in hospitality, constituent engagement, and higher education administration. He is a graduate of The University of South Dakota, Bay Path University, and The Protocol School of Washington. He has worked in the event and protocol industry for over 15 years.
---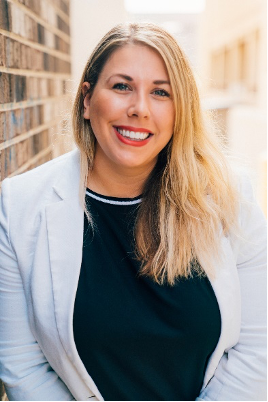 katelyn wilcox surmann
Katelyn Wilcox Surmann assumed the role of Assistant Chief of Protocol for the State of Michigan in 2016 and currently serves as the Michigan Strategic Fund (MSF) Board Liaison for the Michigan Economic Development Corporation. In this position, Katelyn handles of a variety of protocol and international business issues for the State of Michigan. The Protocol office is the primary point of contact with the diplomatic community both in Michigan and worldwide and is responsible for addressing the needs and concerns, diplomatic of otherwise, of this group. Katelyn's responsibilities entail planning foreign trips for  the Governor and other state officials and assisting with arrangements for visits by heads of state and other dignitaries when state government is involved. Katelyn serves as a resource for protocol, international and cultural issues and interacts with legislators, department directors, top corporate and industry executives, U.S. and foreign leaders as well as university and local government officials on a regular basis.  
Katelyn has over fourteen years of legislative experience, specializing in international affairs since 2014. She holds a B.A. in French and a B.A. in Finance with a Specialization in International Business from Michigan State University. She was elected to the PDI-POA Board of Directors in 2022.
---
April L. Harris 
is the former Associate Vice President for University Events, The University of Alabama in Huntsville, where she was responsible for the president's and advancement events, academic ceremonies, and protocol. An expert on academic traditions, Harris is the author of three books: 
Special Events Planning For Success, 3rd edition; Etiquette and Protocol: A Guide for Campus Events, 2nd edition; 
and 
Academic Ceremonies: A Handbook of Traditions and Protocol. 
 She is a past president of the North American Association of Commencement Officers (NAACO) and the NEATAlumni Trust. A graduate of Bowling Green State University, Harris also earned a certificate at The Protocol School of Washington. She currently serves clients in academia and business through her own company, Harris Etiquette Events Protocol.
April joined PDI-POA in 2011 and was a member of the International Protocol Education Forum committee in Atlanta (2016). She has co-chaired two regional workshops. She was elected to the Board of Directors in 2020. 
---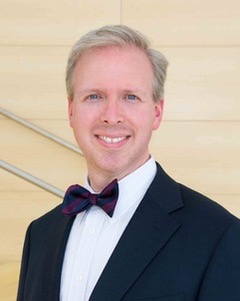 Eric L. Dicken serves as the Director, Chief of Staff Office at Cleveland Clinic. Prior to joining Cleveland Clinic in January 2022, Eric orchestrated hundreds of ceremonies and events for universities, nonprofits, and cultural arts organizations including Case Western Reserve University, Cleveland International Film Festival, Cuyahoga County Public Library, Cleveland Play House, and Cleveland Arts Prize, among others. 
Eric's career spans more than 25 years, and he has forged a reputation as a trusted advisor and an accomplished leader delivering memorable experiences, selecting meaningful gifts, and fostering new connections among partners. 
Eric earned a BA in English and Theatre Arts from Hiram College, a Master of Education in higher education administration from Kent State University, and Master of Nonprofit Organizations from Case Western Reserve University. Additionally, Eric completed Protocol Officer Training at the Protocol School of Washington.
Since joining PDI-POA in 2012, he has been active as a member buddy, Forum volunteer, and manager for the Protocol Prose Book Club.
---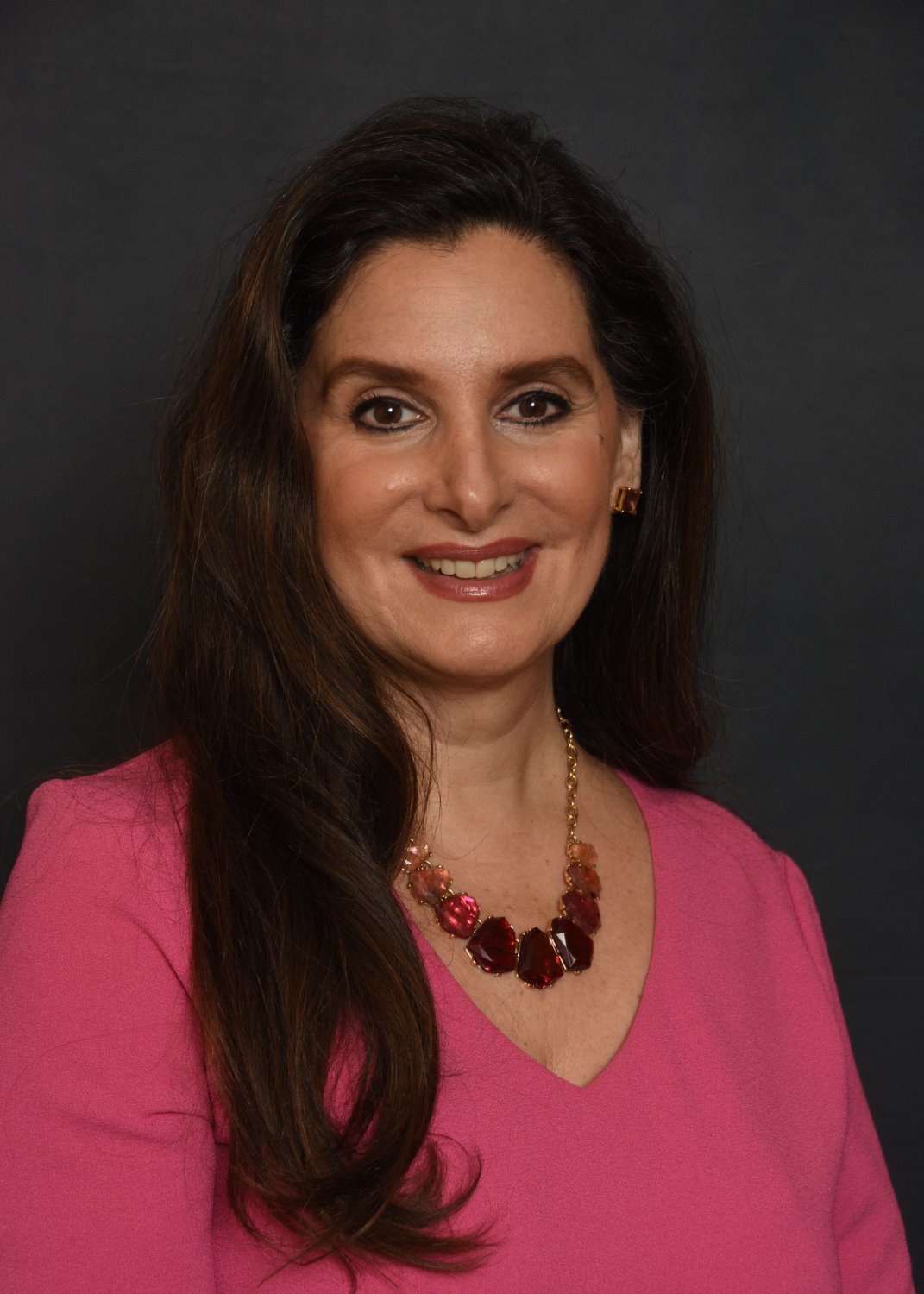 Maria-Stella Gatzoulis is in charge of Special Events and International Protocol at the Woodrow Wilson International Center for Scholars. She has over 20 years of event planning and international protocol experience for a major foreign policy research institute. On a typical day, she interacts with and facilitates events for Heads of State, Members of Congress, and other high level VIPs.  She also coordinates logistical and event support for over 1,200 meetings a year related to International Affairs.
She completed her undergraduate studies in Switzerland in International Political Studies, followed by a Masters' Degree in International Affairs from The American University in Washington, D.C. She also holds a Graduate Certificate in Event Management from George Washington University. She is fluent in Greek, French and Spanish. She was elected to the PDI-POA Board of Directors in 2020, and in 2022 she was the Co-Chair of the International Protocol Education Forum in San Antonio.
---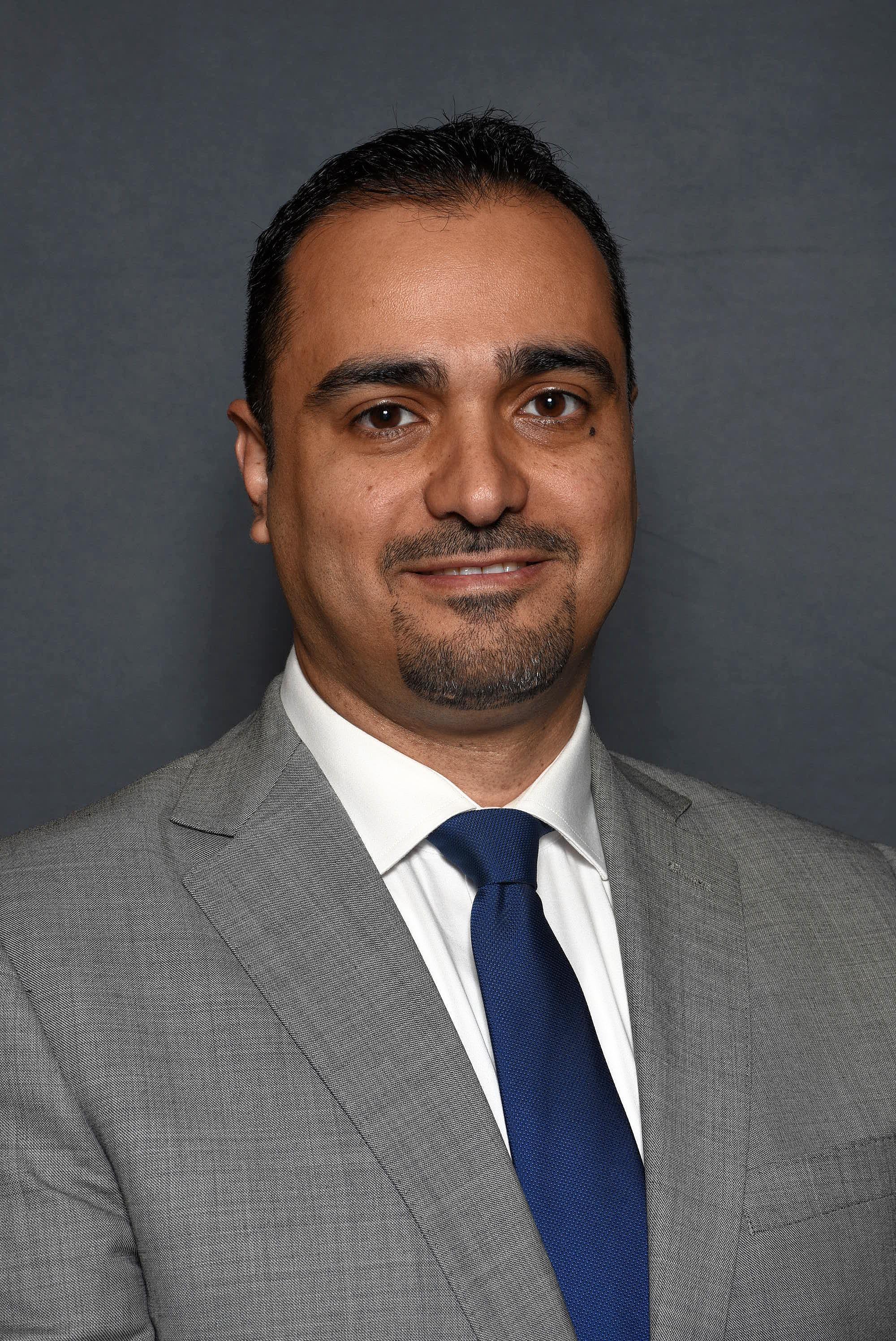 Saeed Al-Salkhadi is the Vice President at the Protocol School of Washington. He joined the school in 2011 as the Managing Director of the Middle East & North Africa Region and established their first international office outside the United States in Dubai, UAE. In 2022, he was promoted to be the first school's Vice President. He provides leadership to position the school at the forefront of the industry and establish strategic partnerships with federal & local government offices as well as leading private sector corporations. 
Saeed conducts trainings, seminars, and coaching sessions on matters of protocol, etiquette and cross-cultural diplomacy. He has trained several governmental, educational and private organizations in the US and the MENA region. His areas of specialty include: Protocol History and Foundations, Titles and Forms of Address, Cross-Cultural Awareness, Business Etiquette and Diplomacy, and Executive Presence.
Prior to joining PSOW, Saeed was the Director of Business Development at Delos Living, an American Group specialized in Wellness Real Estate, at their Regional Office in Dubai, UAE. In 2006, He was among the first ten staff to join the mega-project "Jebel Ali Airport City" in 2006 known today as "Dubai South", where he specialized in commercial partnerships in Real Estate & Free Zone business development. In 2003, he started his professional career with a
private group in Abu Dhabi, UAE, specializing in life support services for armed forces in the Gulf.
Saeed received his MBA from the American University in Dubai, his M.Sc. in Engineering Systems Management from the American University of Sharjah, and his B.Sc. in Electrical Engineering from the University of Sharjah in 2003. He was elected to the PDI-POA Board of Directors in 2022.
---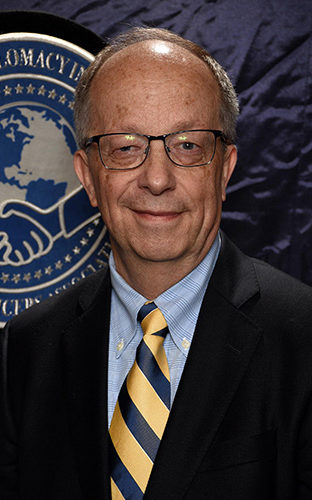 David is currently self employed as a lecturer and presenter. He previously served for 27 years as the Protocol Officer for the Office of International Relations and Protocol, Government of Ontario, Canada. For many years he was the Hospitality Coordinator and Coordinator for Incoming Business and Government Delegations to Ontario for the Office of International Relations and Protocol, Government of Ontario. David was the site coordinator and Protocol Officer for worldwide royal visits to Ontario, and Protocol Officer and administrator for the Consular Corps to Ontario and for the Diplomatic Corps to Canada on visits to Ontario. He has worked as a lecturer and presenter to VIP Security Forces, Provincial and Federal Government program areas including the Diplomatic Corps of Canada. He earned a Bachelor of Arts degree from the University of Toronto. He is also a graduate of The International Butler's Academy, The Netherlands.
David joined PDI-POA in 2010 and subsequently chaired the International Education Forum in Toronto in 2011. He has enjoyed being a member buddy to new PDI-POA members for many years. David was elected to the Board in 2018.
---
---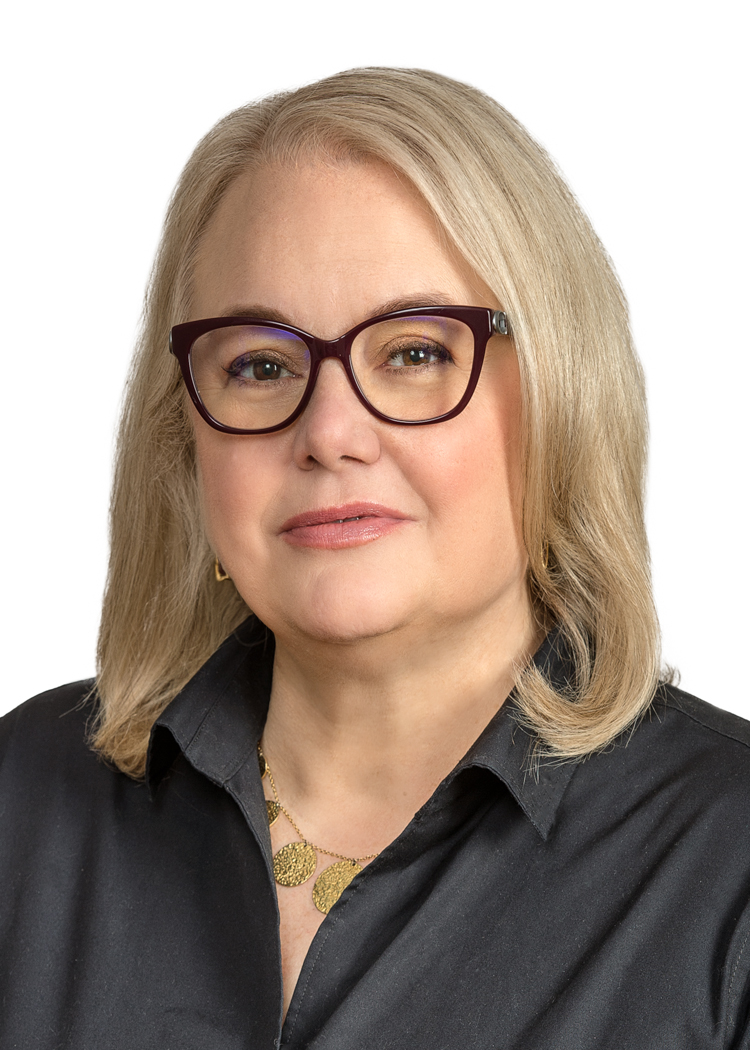 Bryn MacPherson's career has been focused in the higher education and government sectors as Chief of Staff to three Presidents at the University of Toronto (U of T) and three Lieutenant Governors of the Province of Ontario, i.e., representatives of Canada's Sovereign and Head of State in the Province of Ontario. Currently, she is a member of the President's Leadership Team at U of T. She provides oversight and leadership of the President's Office and its team in all functional areas, including issues and crisis management; stakeholder relations; strategic communications; institutional events and VIP protocol programming; speechwriting and research; and executive support. She was appointed the University's first Chief of Protocol in 2014 – the first at a Canadian university.  Bryn has been the recipient of several awards, including the U of T Chancellor's Influential Leader Award (2020); The U of T Excellence Through Innovation Award (twice: 2016, 2011; The Queen Elizabeth II Diamond Jubilee Medal (2012); The Queen Elizabeth Golden Jubilee Medal (2002); and the 125th Anniversary of the Confederation of Canada Medal (1992). A graduate of McGill University, she is the proud mother of three adult children, a committed volunteer in the area of mental health and child welfare, and a mentor to younger professionals.
---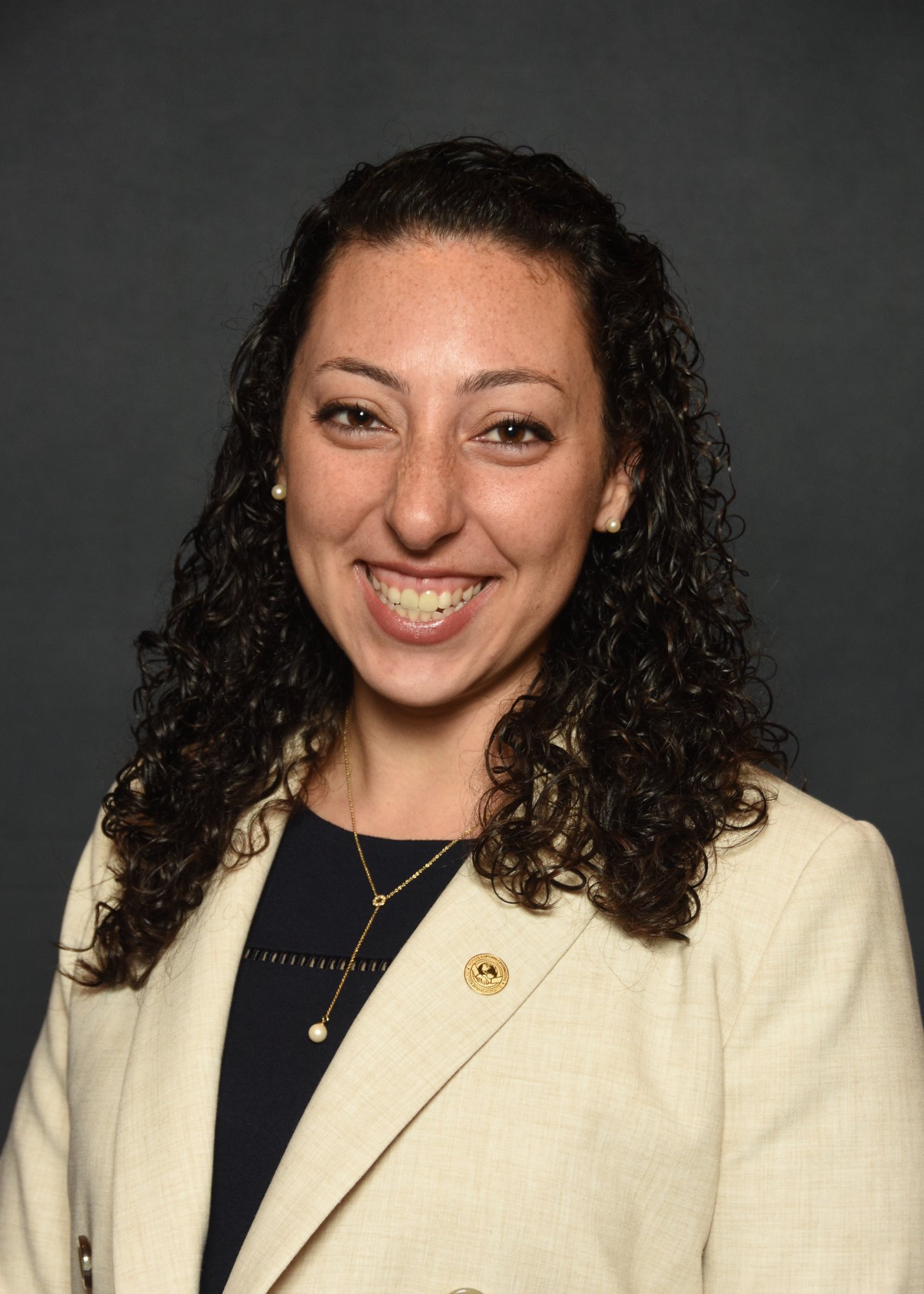 Kim Starfield is a Senior Protocol Officer for Visits with the Office of the Chief of Protocol of the United States, U.S. Department of State. She has worked in the Visits Division since February 2017, which plans, arranges and executes detailed programs for visiting Chiefs of State, Heads of Government and Foreign Ministers meeting bilaterally or multilaterally with the President, Vice President, their spouses, or the Secretary of State. She also travels internationally in support of official Presidential and Vice Presidential trips. Prior to joining the Visits Division, Kim worked for two years in the Ceremonials Division, responsible for organizing the ceremonies, official meals and other functions hosted by the Secretary of State. She formerly served as the Assistant Protocol Officer in the Office of the Secretary of Homeland Security prior to moving to State Department.  Since 2012, she has been actively involved in PDI-POA, serving as the 2020 Virtual Education Forum Chair, 2015 Salt Lake City Forum Program Chair, 2014 DC Forum Volunteer Coordinator, and Forum Assistant for both the 2012 Denver and 2013 Chicago Forums. She has also organized multiple PDI-POA regional programs in the D.C. area, from happy hours to day-long workshops.  Kim has a B.A. in International Studies from Dickinson College and a graduate certificate in Cross-Cultural Communication from American University. She is additionally a licensed protocol officer by the Protocol School of Washington and has received certification in soft diplomacy from ISPD Protocol and Diplomacy and in hospitality and tourism management from Florida Atlantic University.  She is fluent in French and Spanish.
---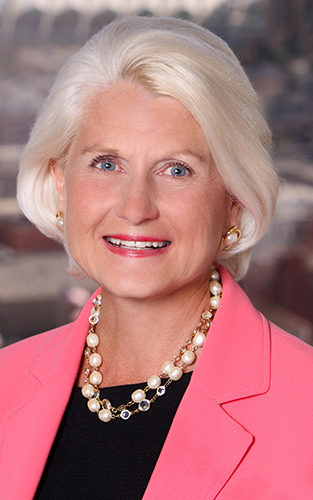 Ann presently owns and operates an international business consulting firm, Diplomacy and International Protocol. For many years, she served as the Chief of Protocol for the city of San Diego, California.  She also chaired the Mayor's International Affairs Board and acted as the City's principal liaison to the San Diego Consular Corps and San Diego Sister Cities International Board of Directors. Ann's long career included organizing significant parts of a G-7 Economic Summit, two Kyoto Peace Prize Awards, two America's Cup races, a national political convention, and even equestrian events for the Los Angeles Olympic Games in 1984. She is an instructor on international business protocol and diplomacy at San Diego State University. Ann received a Bachelor of Arts degree in English and Communication Arts from Willamette University and completed post-graduate studies at University of California San Diego Extension in Business Administration.
In 2002, Ann led a group of global protocol professionals to create this Association, an organization to elevate our work, enhance our ongoing education and training, and enlarge our network.  Ann served as PDI-POA's inaugural president and later as the chair of the Committee on Governance.  Currently she holds the title of Director Emerita and continues to share her wisdom and experience with the Board and all members.
---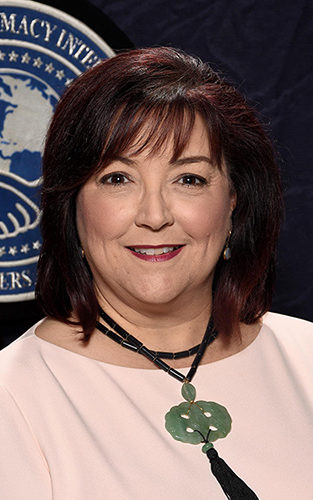 Melissa is Executive Director of the Office of University Events and Protocol and the Office of University Ceremonies Arizona State University (ASU). She is the co-founder of the North American Association of Commencement Officers (NAACO). Melissa has been producing University Ceremonies since 1999. She previously worked as Development Officer and Program Coordinator with Barrett, The Honors College at ASU. She holds a Bachelor of Arts degree in Journalism/Mass Communication, with a minor in Marketing from Arizona State University and a Masters of Education in Educational Leadership from Northern Arizona University.
Melissa joined PDI-POA in 2012 and has been a board member since 2016. She chaired the 2018 International Education Forum held in Boston, Massachusetts, and served as Vice President of Events 2016-2020 and President 2020-2022.
---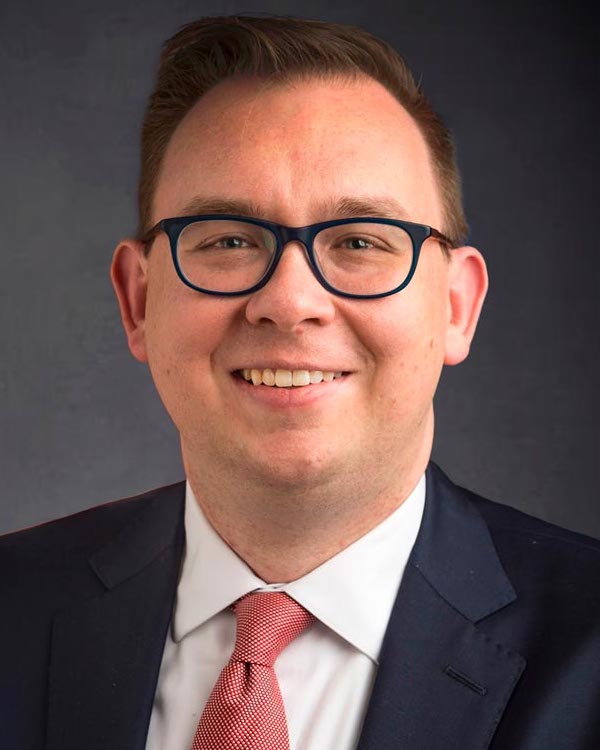 Chris is a senior public sector consultant in Accenture's state and local government practice. His prior professional experience includes service as the Deputy Chief of Staff, U.S. Department of Agriculture; Executive Director of a United Nations training arm for local governments in the developing world; Executive Director of The Protocol School of Washington; and Chief of Protocol and Director of International Affairs, the State of Georgia. He earned his bachelor's degree from Georgia Tech and his law degree from the University of Georgia.
Chris has been a member of PDI-POA since 2005.  He was a voting Director from 2007 to 2014. He became PDI-POA's youngest President in 2008 and continued that service through 2014, ushering in an era of unprecedented growth. In 2014, the Association honored him with the Ann Beard Board of Directors Award.  In addition to his present duties, he has also served the Association as First Vice President and Chair of the 2016 Atlanta Forum.
---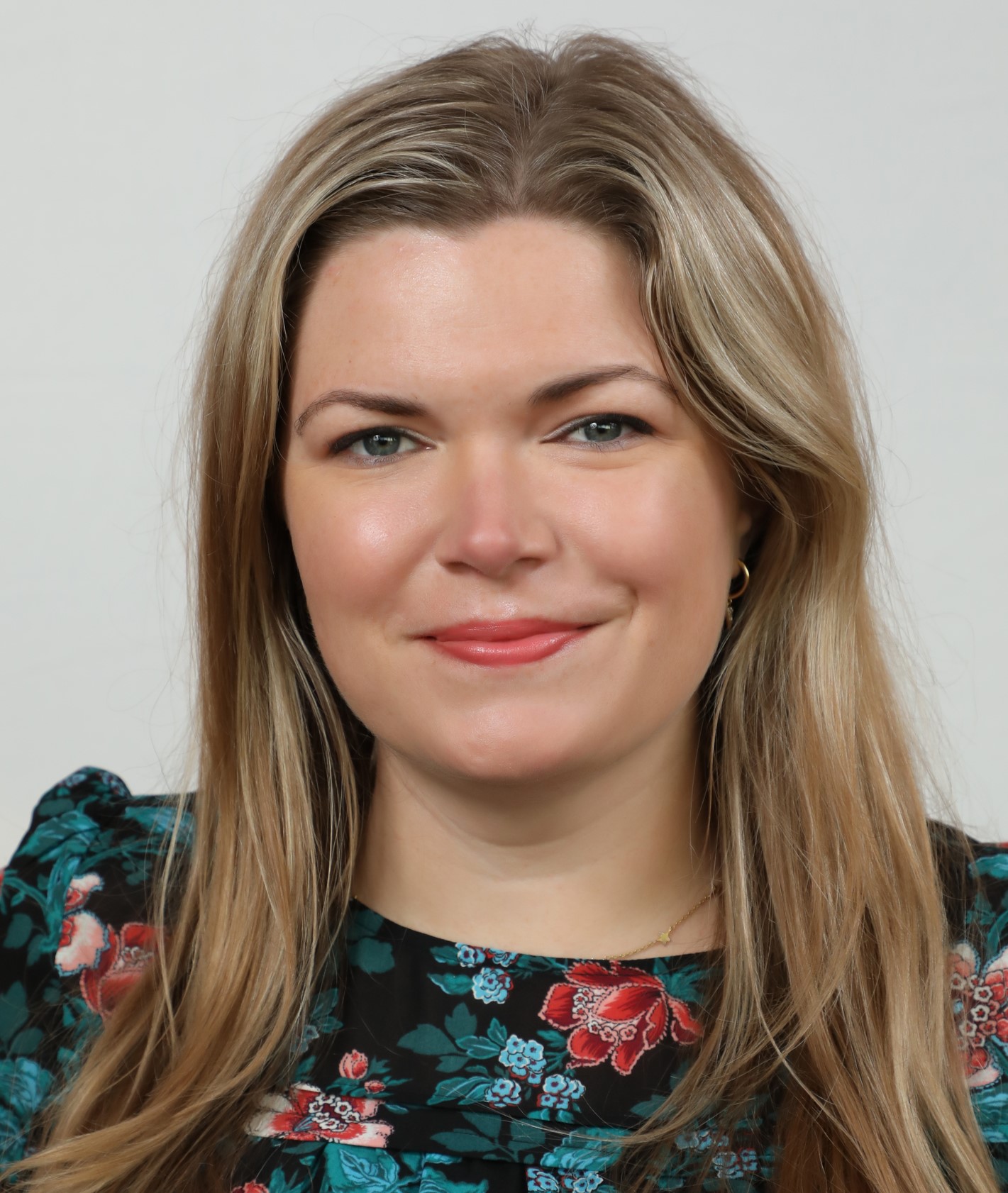 SARAH ELLER
EXECUTIVE DIRECTOR
Sarah serves as the executive director for PDI-POA and account executive for the association management company since 2022. From 2012 – 2021, she led the alumnae team for a national women's association headquarters, focusing on member engagement through a practical vision aligning with the organization's strategic plan. Previous roles include director of a regional youth services organization serving 3 counties in the state of Indiana; event manager for the IU Natatorium, IUPUI and served as the lead for a national swimming competition, Olympic trials, regional and local competitions, and oversaw a 10-week camp program. Sarah is a graduate of Ball State University.