Protocol Prose Book Club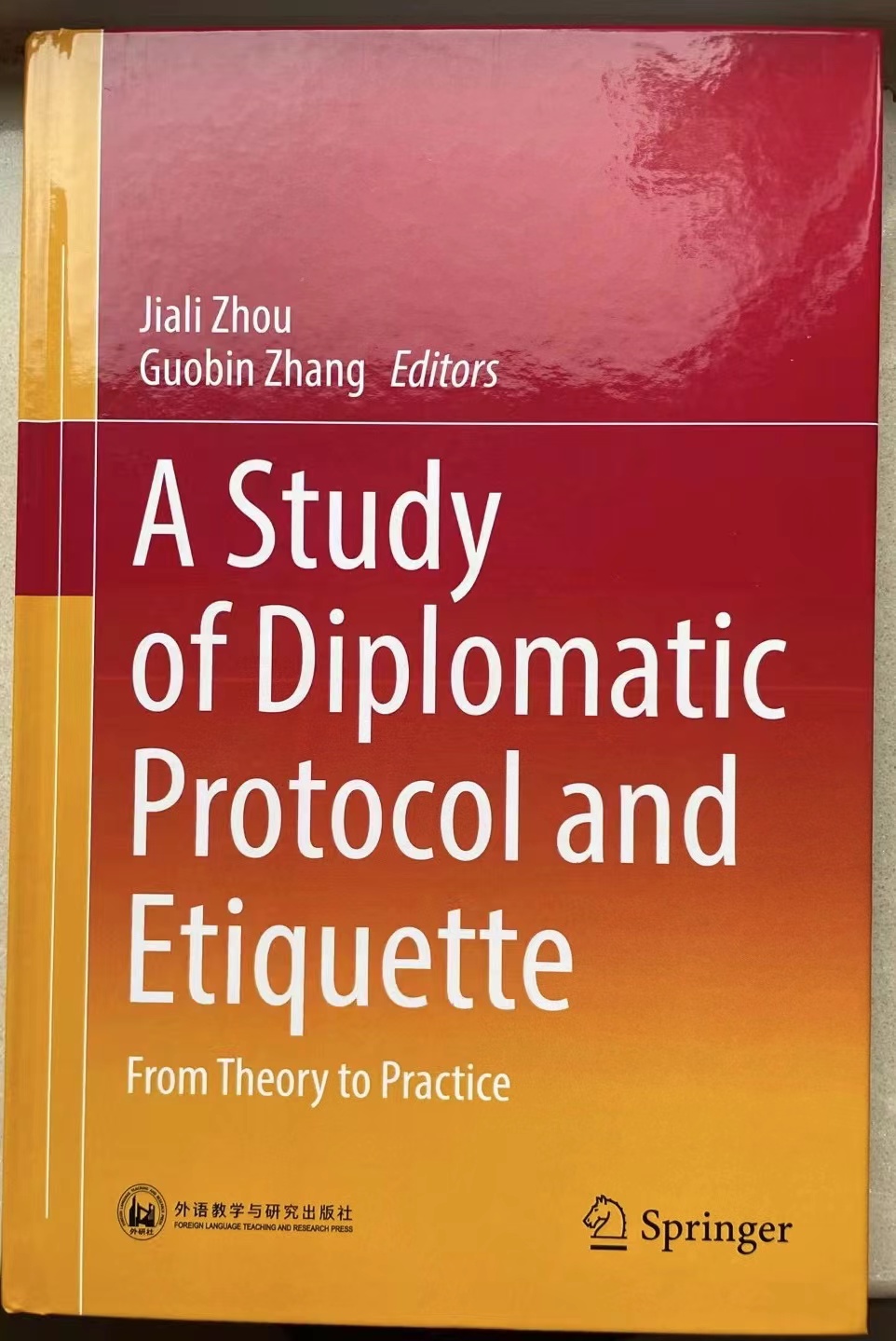 The Protocol Prose Book Club meets several times each year. This member-exclusive benefit provides opportunities to connect through shared readings and gather in a virtual setting to discuss what we have learned, reflect on the ideas presented in the book, and ask questions on the topics covered. Recently, the Book Club has expanded to include the authors in the conversation. Authors discuss the book's central themes, provide their personal perspective, and share insights about their writing process. During the sessions featuring the author, a moderator will lead the question and answer session to facilitate the conversation among readers and the author.
Please check back soon for information on our next meeting time and featured book and author!
The upcoming Book Club meeting features A Study of Diplomatic Protocol and Etiquette: From Theory to Practice.
We were delighted to be joined in conversation by editor Dr. Jiali ZHOU. 
The book can be purchased:
---
A sampling of books featured in past Protocol Prose Book Club meetings:
The Art of Gathering by Priya Parker
COMPOSURE: The Art of Executive Presence

 by Kate Purmal and Lee Epting

The Course of History: Ten Meals that Changed the World by Struan Stevenson 
The Ease of Tea: Enjoy a Perfect Cup Every Day by Brenda Sterling Meyers
The Etiquette Edge by Beverly Langford
An Experts' Guide to International Protocol by Mark Verheul and 

Gilbert Monod de Froideville

Manners Will Take You Where Money and Brains Won't: Wisdom from Momma and 35 Years at NASA by Donald G. James
Protocol: The Power of Diplomacy and How to Make It Work for You by Capricia Penavic Marshall
Working with Americans: How to Build Profitable Business Relationships by Allison Stewart-Allen and Lanie Denslow
---