The Protocol Prose Book Club reconvenes at 5pm ET on Tuesday, 17 August 2021. This session will feature member and 2020 Protocol Professional of the Year Mark Verheul. The newest edition of Mark's book An Experts' Guide to International Protocol (with Gilbert Monod de Froideville) was published earlier this spring and is available now.
The Protocol Prose Book Club is an exclusive benefit for PDI-POA members. If you are interested in participating in the book club or other members-only events, we invite you to consider joining PDI-POA!
---
About this event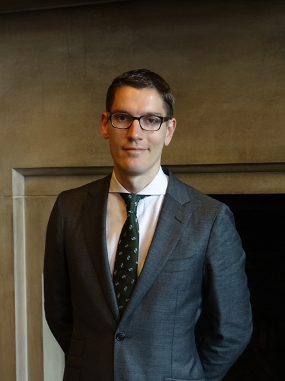 The PDI-POA Protocol Prose Book Club is excited to welcome member (and 2020 Protocol Professional of the Year) Mark Verheul to join in a discussion of the fourth edition of An Experts' Guide to International Protocol.
From the back cover of the book:
Although modern life grows increasingly casual, in many sectors, protocol still reigns supreme. The book offers an overview of its associated practices and focuses on a wide range of countries and cultures. The book covers topics like seating arrangements, the use of flags, ceremonies, invitations and dress codes, gifts and decorations and the roles of the protocol officer, guest and host. Throughout, influential diplomatic, business, and cultural figures share their own experiences with protocols around the world, also throughout the COVID-19 pandemic.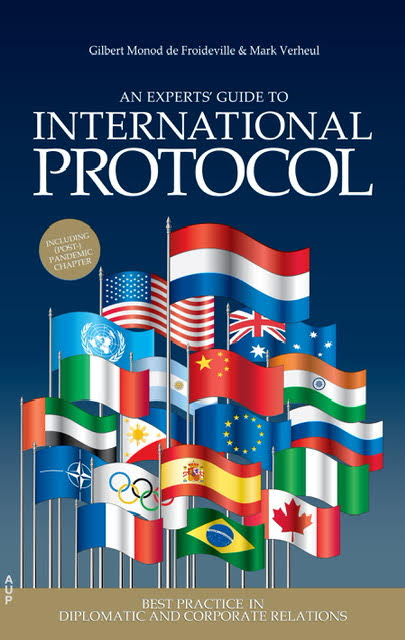 Information from the author on the new edition:
"The 4th edition of "An Experts' Guide to International Protocol – Best Practice in Diplomatic and Corporate Relations", including an extensive (post-) pandemic chapter, appeared on 14 April this year. Gilbert and Mark are extremely grateful that this updated edition contains additional contributions from a wide range of professionals; reporting from Accra, Alexandria, Amsterdam, Bangalore, Beijing, Breda, Buenos Aires, Córdoba, Delft, Dhahran, Dubai, Geneva, Genoa, Lagos, Madrid, Moscow, New York, Norfolk, Ottawa, Paris, Pittsburgh, Rio de Janeiro, Rome, Salt Lake City, Silicon Valley, Sydney, Tallinn, The Hague, and Washington, D.C. A multitude of personal examples, struggles, creative solutions and lessons learned related to protocol, high-level event management and stakeholder engagement after this heavily affected year by COVID-19 are shared. Including an overall Top 40 recommendations for the (near) future!"
---
About the author
For more than two decades Mark's career has been focused on protocol, diplomacy, event management, and strategic networking on local, national and international levels and has brought him to six continents. In different occupational capacities he has been involved in coordinating state visits, conferences with foreign dignitaries, national commemorations and celebrations, receptions, dinners, concerts and sports events, as well as numerous business forums and university visits. Mark's expertise is combining vision and policy with performance and hospitality.

In 2016, Mark founded his training and consultancy firm INTERNATIONAL PROTOCOL & STRATEGIC NETWORKING. Since then, he delivered training programs and masterclasses to governments, international organizations, educational institutes and corporations in a.o. New York, San Diego, Kathmandu, Thimphu, Doha, Abu Dhabi, Moscow, Lagos, Geneva, Madrid, Dublin, and Brussels. 

In addition, Mark is active as Strategic Adviser Stakeholder Management at the National Committee for 4 and 5 May in Amsterdam. The National Committee helps determine how meaning is given to commemorating and celebrating and to how the memory of the Second World War is kept alive. It organizes the national observance of Remembrance Day on 4 May and the Liberation Day activities on 5 May. In 2019 and 2020 the Netherlands marked 75 years of freedom with a multitude of additional prominent and virtual events.
In his previous position as Head of Protocol of the City of The Hague (2010-2018), Mark was responsible for the external relations of the city executive with a wide variety of stakeholders in the governmental, diplomatic, social, corporate and academic world, and was advisor for all internal parties on matters related to protocol, intercultural communication, ceremonies, conferences and events. He also represented the mayor on a wide range of diplomatic events in order to strengthen the image of The Hague as International City of Peace and Justice. Beforehand, Mark has worked for The Royal Hashemite Court in Jordan (2008-2009), The Royal Household of the Netherlands (2005-2007) and the Protocolbureau in The Hague (1999-2003).     
Mark studied at the Hotelschool The Hague (1999-2003) and obtained his Masters' degrees in International Relations & International Communication at the Macquarie University in Sydney, Australia (2004-2005).